Your stamps in expert hands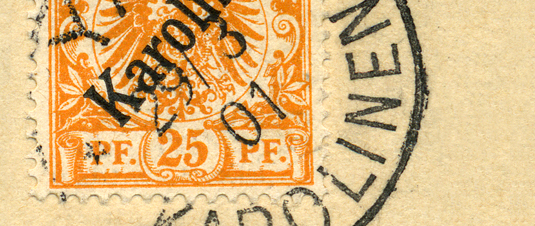 slidestext
Stamp collecting is a passion. But you don't have to be John Edward Gray, acclaimed as the first philatelist in the world, to know that a stamp collector won't give up his stamps for money. A stamp collection and individual rare stamps are priceless collector's items and are generally not for sale, ever.
Because we understand how a stamp collector feels, we specialize in providing short-term loans for stamps in addition to our expertise with jewelry and art. And that's quite unique for a pawn shop. We're proud to look back on 25 years of experience in stamps and definitely consider ourselves experts in this area.
So if you're a philatelist or hobby stamp collector, this is a great opportunity to use your collection as collateral for a short-term loan, knowing your stamps are stored safely by expert hands.
Whether you own German or foreign stamps, individual stamps, an entire series or complete collection, we can estimate the value of your stamps within 48 hours. We specialize in evaluating stamps from Old Germany and its colonies, Germany after 1945 and Europe.
If you decide to proceed after receiving our estimate, you'll immediately receive the value of your stamps as a cash loan upon transferring the stamps into our care.