Luxury Watches: Time is money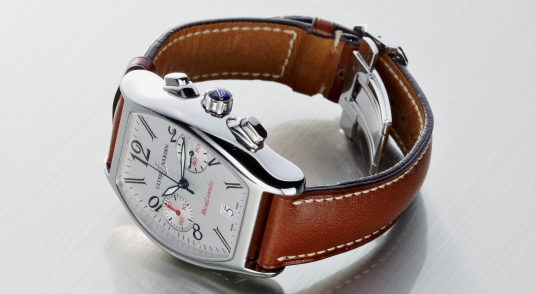 slidestext
For many people, a luxury watch is a whole lot more than a time-keeping instrument. The luxury and elegance of exclusive materials, the precision within such a compact area, the extraordinary design, perfect workmanship – the fascination with expensive luxury watches derives from several things and guarantees long-term value which exceeds the actual practical application as a timekeeper. Amazingly, luxury watches retain their value beyond the life of their owner. So why would anyone sell this kind of "eternal" possession below its actual worth just to cover a temporary need for cash?
It doesn't have to be a Sport Impact Tourbillon from the German Glashuette manufacturing for ca. 83,500 Euros. We give top value on loans using a Breitling Colt, Rolex Oyster Perpetual or Rolex Daytona as collateral. Bring your valuable watch to us for a loan and you'll definitely agree: time is money.
There is one minor constraint with regard to pawned merchandise: we cannot accept watches of unclarified origin, meaning stolen or hot items.
Please respect our policy of only accepting luxury watches with (registration) documents and original box
.
We also sell high-quality luxury watches from unredeemed pawn contracts. Come to our salesrooms in Berlin-Charlottenburg or Mitte and take advantage of the opportunity to purchase high-quality merchandise at low prices and with guaranteed origin. Because we only accept luxury watches with original documents and boxes as deposit for loans.