Lohmann Pawn Shop – established in Berlin in 1890
You have valuable belongings, and a situation has arisen where you need money quickly. But you don't want to go into debt. So why not turn your valuable items into cash? But only temporarily! Whether you own expensive
jewelry
,
watches
,
coins
,
stamps
or
pieces of art
– there are some things we don't want to give up – unless we can have them back later. There are just three easy steps to securing your loan: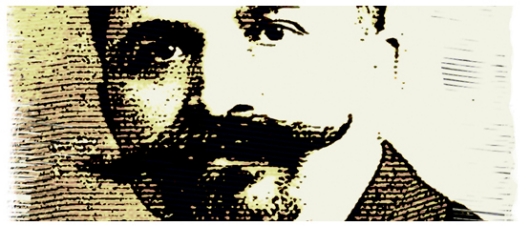 The staff at Lohmann Pawn Shops are experts on dealing with valuables, appraisals and short-term pawn loans. Ever since 1890, our family-run business in Berlin has safe-guarded clients' valuable belongings until a client is ready to redeem his or her property. Our pawn shops have a long-standing tradition with the fifth generation of Lohmanns now providing loans for clients' valuables. Our goal is to calculate a short-term pawn loan quickly, with the highest level of professionalism and discreetness but without a lot of paperwork. That's why using personal belongings as a deposit for cash is so easy with us.
Let the experts at our pawn shops in Berlin-Charlottenburg or Berlin-Mitte appraise your valuables. We'll answer your questions quickly and discreetly. Our employees are also available to advise you via telephone.
We look forward to welcoming you soon at Lohmann Pawn Shops!
The History of Pawn Shops
If you'd like to know a bit more about the historical development of pawn shops and pawn loans, read the following information:
Historical Development of Pawn Shops
© J. Lohmann 2009
A pawn loan is the procurement of cash in exchange for personal objects of all kinds which serve as security for the loan. Evidence of the existence of the pawn loan business dates all the way back to Babylonia, Assyria, Ancient Greece and Rome.
In the late Middle Ages, pawn loans were one of the most important forms of providing credit; pawned objects were used as proof of a creditor's claim in legal cases.
Until the year 1000 A.D., buying goods and services with money was rare because goods were usually exchanged via barter system.
When economies based on bartering were replaced by money-based trading, and as trade and commerce grew, encouraging the growth of cities and urban settlements, the need for credit increased accordingly. Yet this need for credit was contradicted by the Christian definition of moral behavior in Medieval Europe. The Canonic Ban on Interest of 1215 was an edict prohibiting Christians from charging interest, casting the trade and loan business in a shady light. Charging interest was considered usury, because, according to Roman law and Christian teachings, granting loans was supposed to occur without commission.
Jews, who were prohibited from owning property, learning a trade and from joining guilds, were formally given the right to loan money for interest by Pope Alexander III in 1179, forcing them into the occupations of moneychangers and pawnbrokers.
As a result, European rulers gave the Jews a monopoly on this trade and tax advantages; the upper limit on interest was lifted, and Jews were granted the right to transfer ownership to themselves of non-redeemed pawned items.
Granting small loans to society's poorest, charging interest – regardless of the amount – made the Jews very unpopular and increased anti-Semitism. Riots resulted, and the Jews were often forced to flee. In the end, the Interest Ban was repealed for the Italian Lombards and a number of German merchants.
The most famous moneylenders of the late Middle Ages were from Lombardy, including the Medici family from Florence. All Italian moneylenders working in the German-speaking regions of Europe were known as Lombards, regardless of their actual regional origin. Even today, a credit for which a valuable item serves as collateral is known within banking as a Lombard loan.
The Pope guaranteed the right to Lombards to charge interest on loans, despite the biblical prohibition, and also deemed them the collectors of church tax. Their clients were mainly comprised of aristocrats and prominent merchants.
A special form of Lombard loan institution called mons pietatis (Mountain of Mercy) was founded in the Italian city of Perugia in 1462 as a charitable church institution to care for the poor. The purpose of mons pietatis was to give credits primarily to the lower class, initially interest-free. The Pope accepted mons pietatis, and this type of institution soon spread throughout the rest of Europe.
With the beginning of the 30-year war from 1618 to 1648 paused the development of the mortgage banking industry.
Following the church's example, cities and states began founding community moneylending institutions with the social welfare aim of caring for the poor. As a result of the economic boom at the end of the 18th century, a number of public and private lending institutions were founded (Berlin in 1692, Vienna in 1707, Kassel in 1721, Goettingen in 1731, Frankfurt in 1739 and Wroclaw/Breslau in 1749).
The Prussian Pfandreglement (Pawn Regulations) were passed in 1787 and served as the foundation for later legislation as well as modern legal ordinances governing pawn loans.
Major historic developments:
Any person who lent money against collateral more than three times per year and who collected more than 6% interest was considered a professional pawnbroker and required a license issued by the police.
Loans were not to be given to military personnel, minors (those under age 18), students and wives.
Jews serving as pawnbrokers had the privilege of charging higher interest than Christians.
At the end of the loan term, the right to sell the pawned item had to be granted in a court proceeding.
In 1813, the Jews' right to charge higher interest rates than Christians was repealed.
In 1826, regional protection was introduced for municipal moneylenders; surplus funds were used to supplement alms for the poor.
In 1869, trade and interest freedom was introduced which meant interest rates could be freely negotiated and were no longer subject to penal consequences based on usury.
As a result of the free market for interest rates and the negative developments (monthly interest rates of more than 10%), the Prussian Pfandleihgesetz (Pawn Loan Regulations) was passed in 1881 which set a fixed interest rate.
In 1890, the Lohmann Pawn Shop was founded in Berlin.
The shop was originally located on Birkenstrasse. After World War II, the Lohmann Pawn Shop was moved to the current location on Turmstrasse.